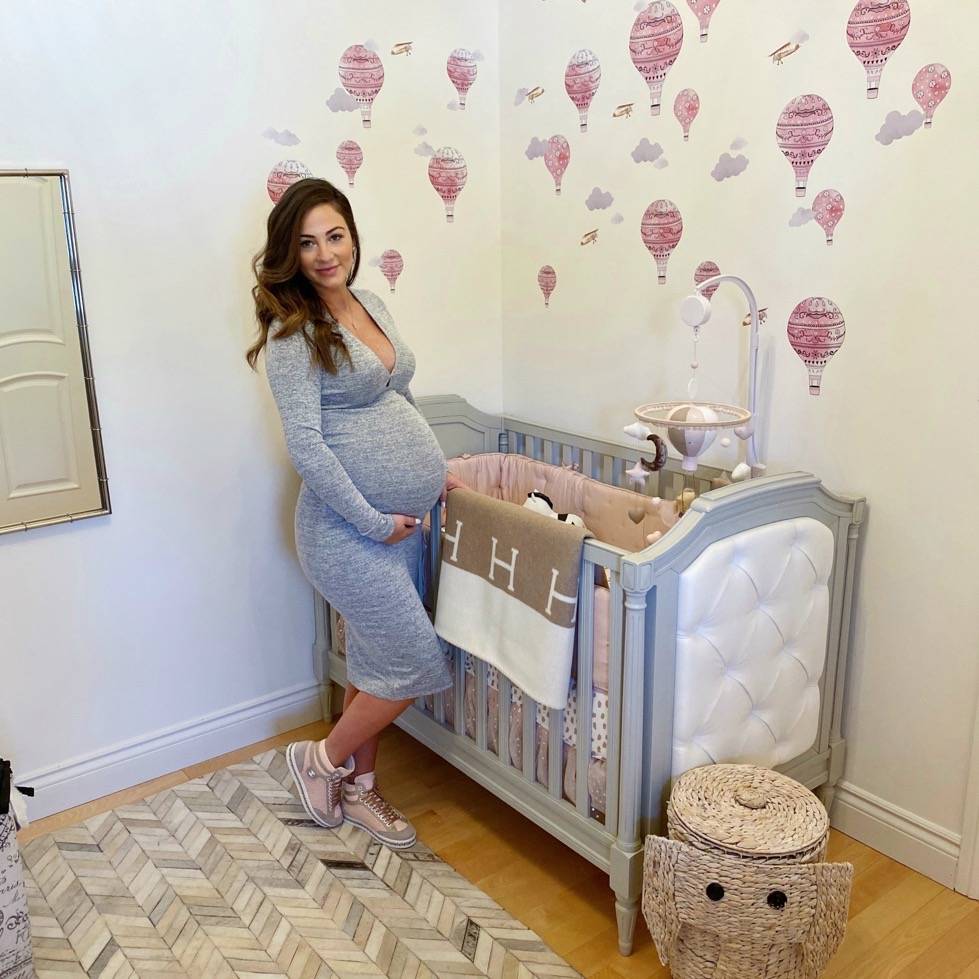 I gave up my beloved closet to make the nursery, and I've never loved this room more!
We have a 2 bedroom house, so sacrifices had to be made and I'm shocked that I managed to fit it all in. It's a small but mighty room, I hope mini loves it.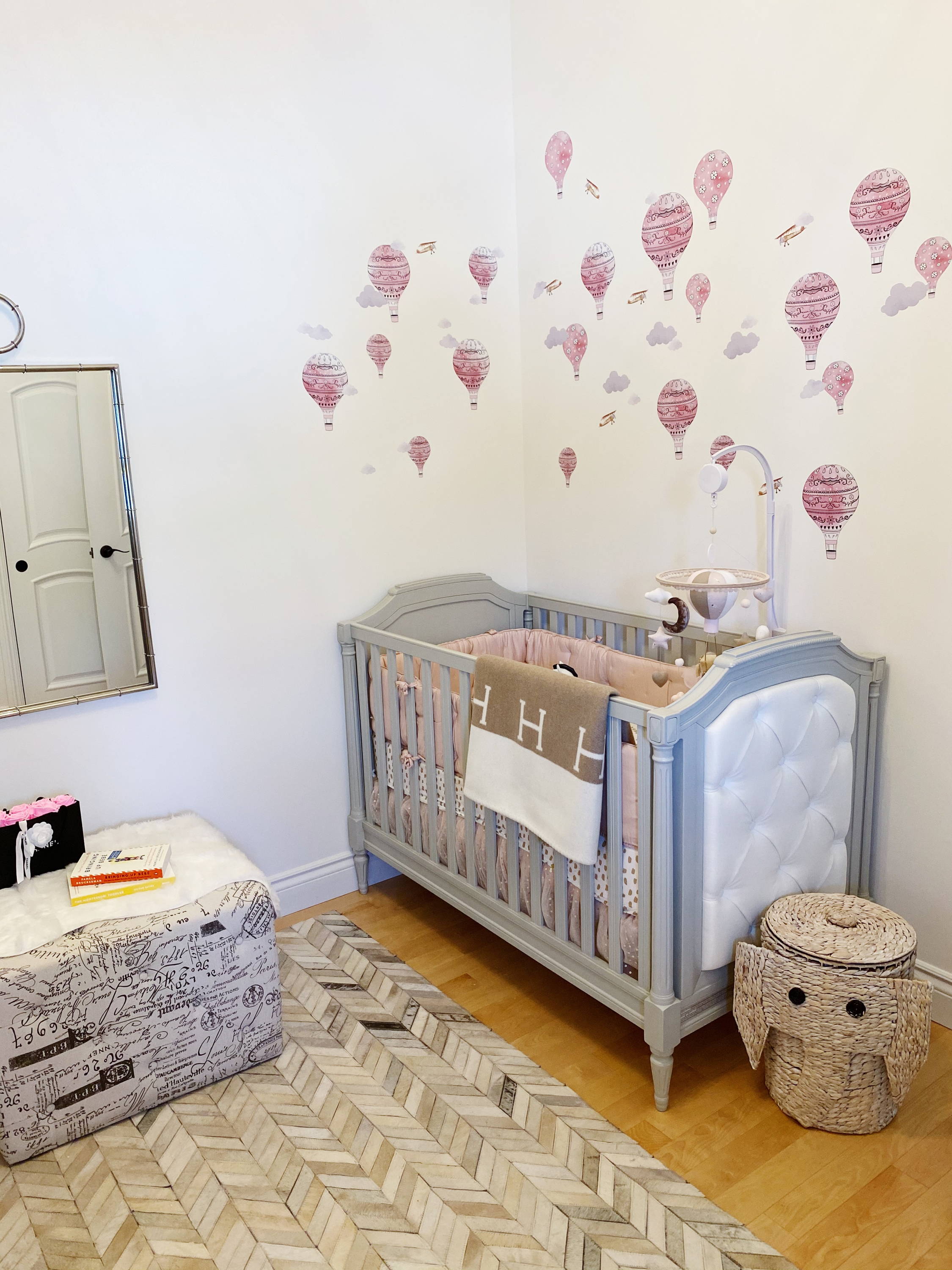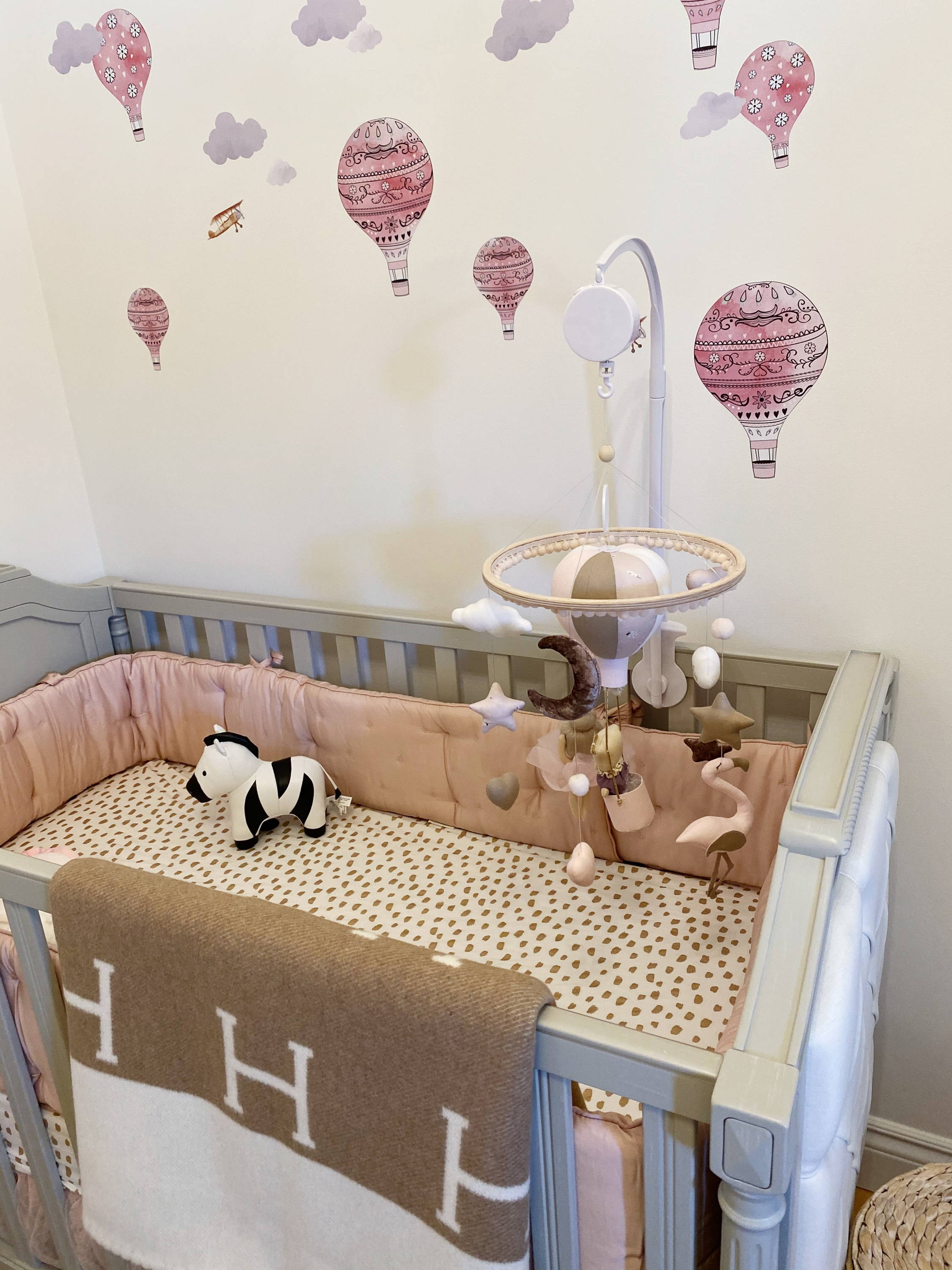 Crib : Pottery Barn Kids Blythe
Blanket : Hermes Avalon Kids
Mirror & Basket : Home Sense
Ottoman & Rug : Mirror - Home Sense
Custom Mobile : Little Boo Decor  
*I got one of the clouds embroidered with her name
The mirror, ottoman, chandelier & rug are items that I already had and bought on sale at Home Sense years ago.
It was fun to finally put them to use since most of these items were being hoarded in my basement.
Before & After of the Changing Table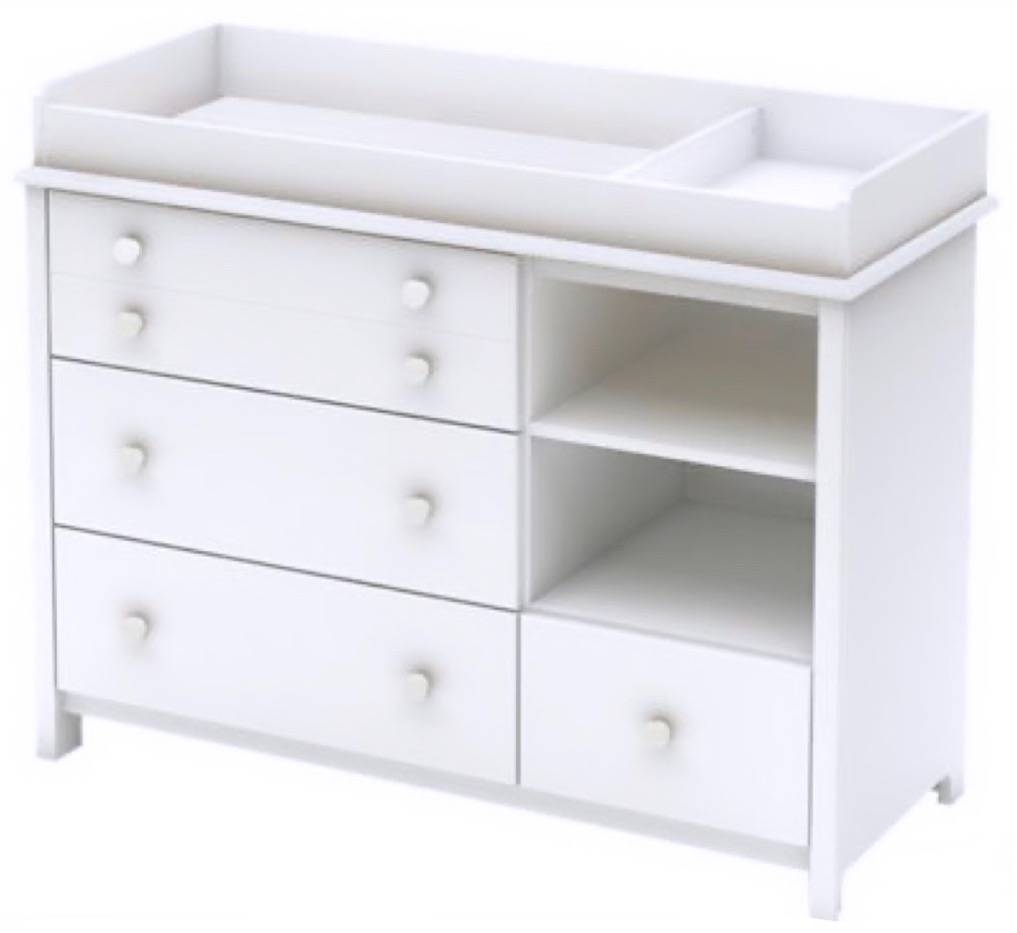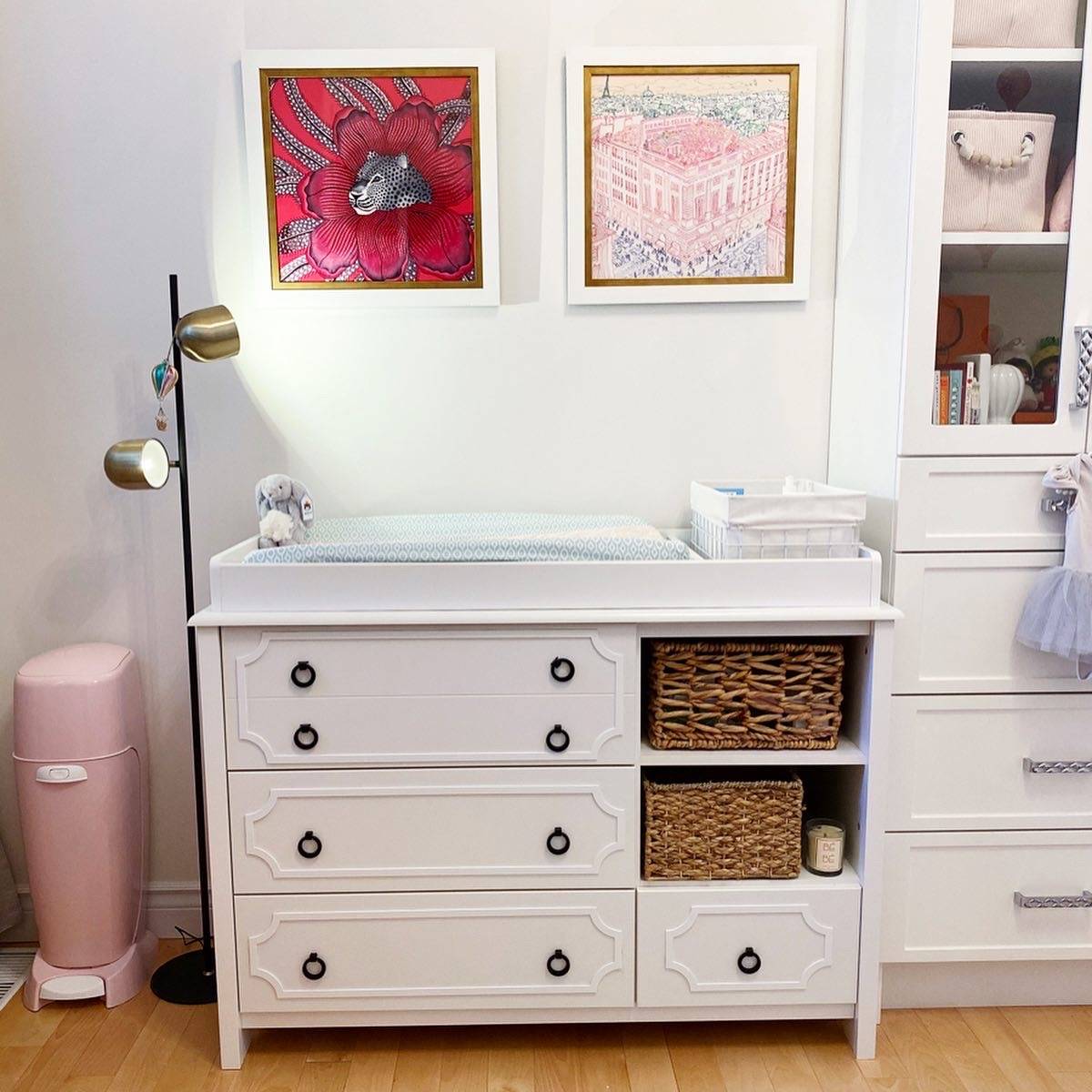 This was a fun project for me because I knew I was limited on space for the changing table, but I wanted something cute and fairly cheap. My changing table is from Wayfair.ca and ended up being $200 with their Black Friday discount.
I transformed it by purchasing Overlays also during their Black Friday promo. If you haven't heard of these, they are meant to make cheap ikea furniture look more expensive haha! SIGN ME UP. Although, my changing table wasn't from Ikea, I still used the kit and glued the overlays using gorilla glue, then I purchased black nobs from amazon, and VOILA.
---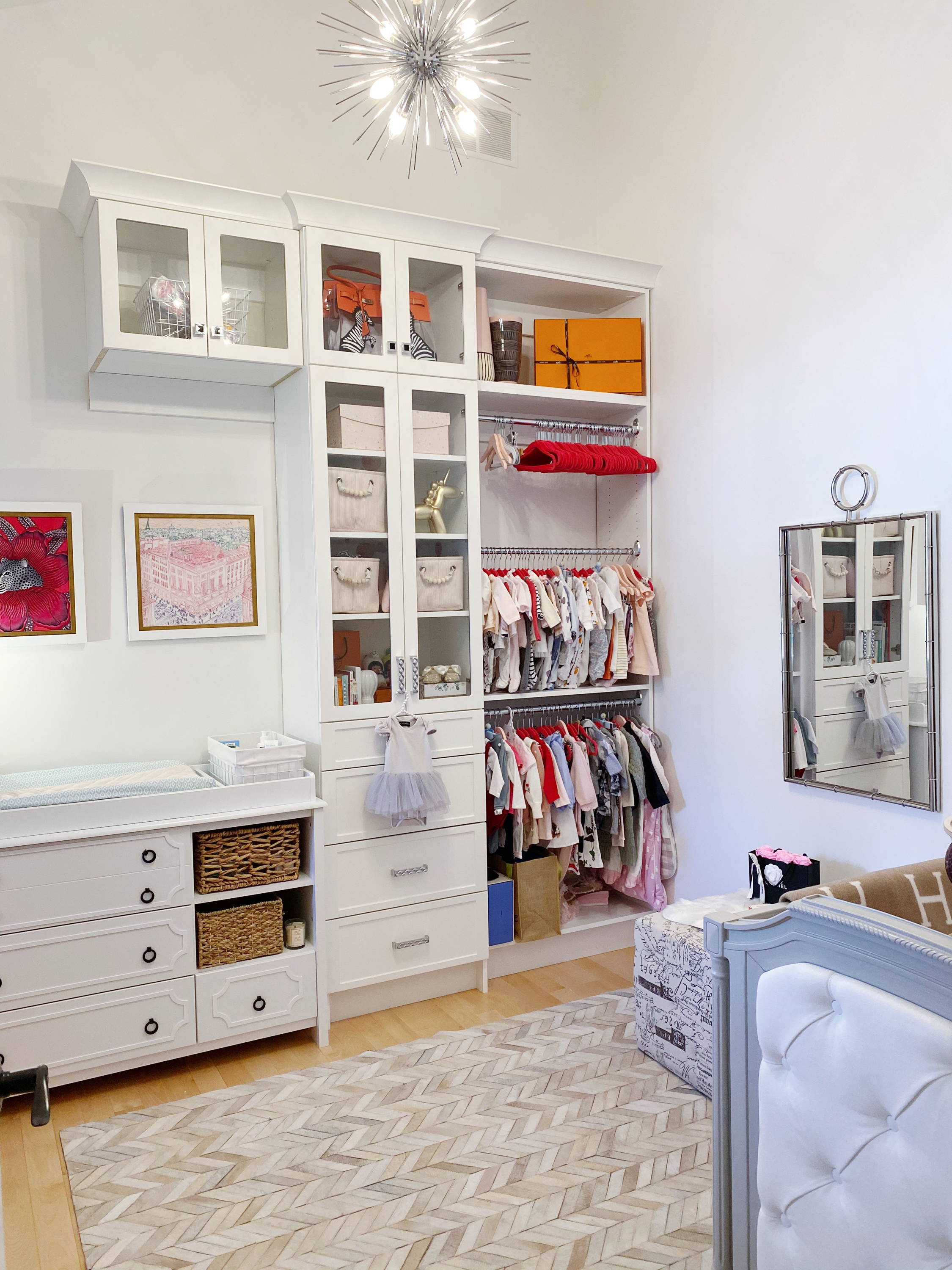 ---
In 2012 my hubby (bf at the time) and I took a Euro trip to Mallorca, Spain where he bought me a piece of art from a local artist at the market. I was mesmerized by it for some reason and told him that one day i'm going to hang it in our baby's nursery. Shockingly, he didn't get scared and run away. We were only 24. Well here it is, 7 years later!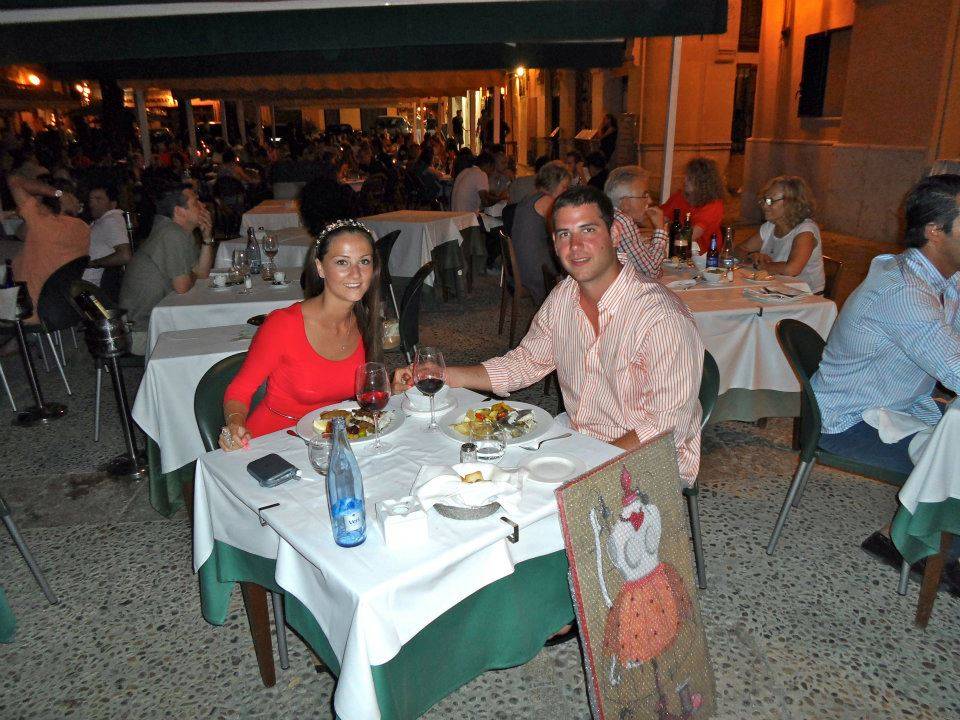 Top Picture: Palma de Mallorca, Spain 2012
24 years old.
This was one year into our relationship,
we started dating April 2011.
Bottom picture:
Blackout Curtains from Pottery Barn Kids. FYI : only 1 panel comes in the pack so you have to buy 2 packs.
Curtain rod from Amazon.