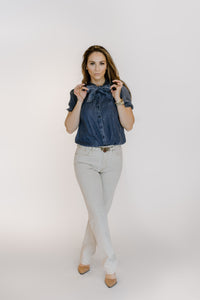 Welcome to my happy place
Founded in 2016, UniKoncept was built on the model of experiential shopping whether it's in-store or online, we believe that everyone is #Unik and should be treated as such. By curating various items from apparel, and accessories, to beauty & home décor, we can cater to every woman's guilty pleasures. Our mission is to bring out women's inner confidence through style & positive interaction in our space. We help ladies feel glamorous with minimal effort & expense.
As our business and shopping patterns have evolved over the past few years, we have decided to take a more customized approach to our service offerings. Starting in February 2022, we will be offering appointment based personal shopping every Tuesday & Thursday. Not to fret, if you still prefer to pop-in on a whim, you'll have 3 days of the week where we are open to the public. 
UniKoncept was born out of necessity when the founder, Jovana, got suddenly laid off from Target Canada HQ with thousands of other employees. She moved back to Kitchener-Waterloo after living and working in Toronto for 6 years. With a deficiency in boutiques, and a lack of jobs for Fashion Business graduates, Jovana decided to create her own happy place. The goal was to design a space that feels welcoming & aesthetically pleasing; but also has a 1:1 shopping approach. UniKoncept quickly became much more than a shoppe, but an inclusive environment for like-minded ladies from the community to gather, laugh, and grow together. Our team members aspire to make you feel like you're shopping with your best friend. 
Always, 
Unik
The Tour
"If someone cares this much how the space looks, then they'll care how you feel in the space." -- Alli Webb